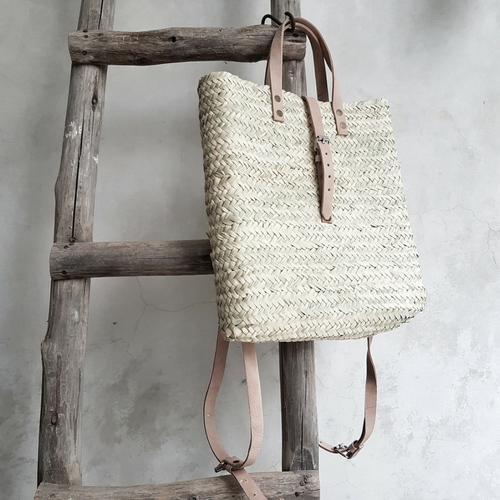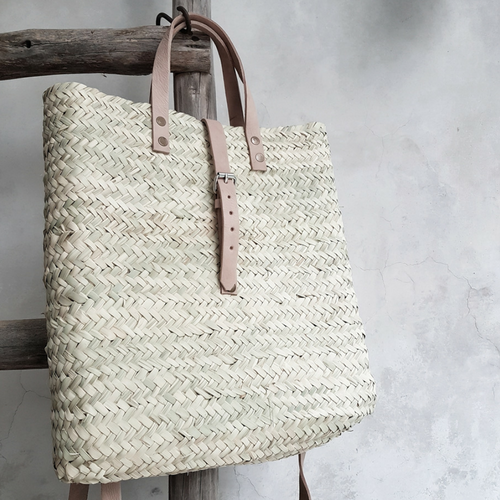 backpack palm basket
Backpack palm basket plaited by hand and 100% organic. It is the ideal bag for your daily casual outfit.
Its design and size are perfect to go shopping, to use it as a document holder, to carry your laptop or as a storage element at home with a natural and boho touch.
Artisans dedicated to palm follow braiding techniques passed down for generations. The whole process is done by hand, from the collection of palm leaves in the mountains, drying up till the treatment of the leaves. Making each piece is a very laborious work, imbued with patience and love.
MATERIAL: seagrass
COLOR: seagrass have natural color variations which make every basket unique
SIZE: 52x35 cm, 20x14 inches
CARE: you can clean it with a damp cloth and neutral soap.
;
Cesta de palmito de forma redondeada. Trenzada a mano y de manera ecológica 100%. Ideal para acompañarte en las ocasiones más informales. Su diseño y tamaño son perfectos para ir a la compra, para usarlo como porta documentos, para llevar tu ordenador o como un elemento de almacenamiento en casa con un toque natural y boho.
Los artesanos dedicados al palmito siguen las técnicas de trenzado transmitidas de generación en generación. Todo el proceso se lleva a cabo a mano, desde la recogida de las hojas de palma en el monte, el secado hasta el tratamiento de las hojas. La confección de cada pieza es un trabajo muy laborioso, impregnado de paciencia y amor.
MATERIAL: hojas de palma
COLOR: el color de las hojas de palma puede variar de una pieza a otra debido a su origen natural
TAMAÑO: 52x35 cm, 20x14 inches
CUIDADO: puedes limpiarla con un paño húmedo y jabón suave